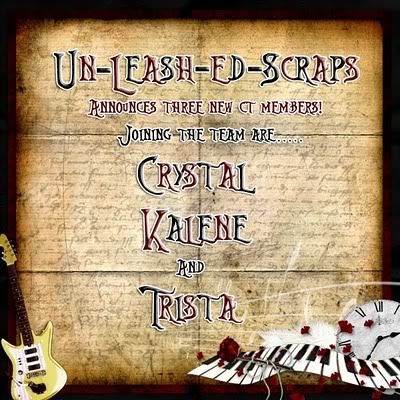 I am beyond excited and still a little in shock! LOL I applied to a CT (creative team) call for one of my favorite designers,
Un-Leash-ed Scraps
, and was accepted as a CT member! I am so thrilled! I love her work!! I will be posting the layouts I do here on my blog. Two layouts that are already on my blog are made with kits by Un-Leash-ed Scraps. They are
Winter Twilight
&
Boy Adventures
. Be sure to check them out!